Our guests from Norway
The long-awaited guests landed at Okęcie today. We have been waiting for our Norwegian friends for several months and we can't wait to see them at Montessori Farm School Folwark Białka. They come to share their experience with us and help us work on the farm, in the field and in the garden. Together we will prepare hives for new bee families and plant forest trees in our park (the recent storm took its toll). We will also go to the garden to sow the missing vegetables, parsley and carrots. It's wonderful that it's raining, so the earth will have something to feed the seeds. And our sheep will finally be professionally sheared, because Norwegian students know their stuff. 3 unforgettable days await us.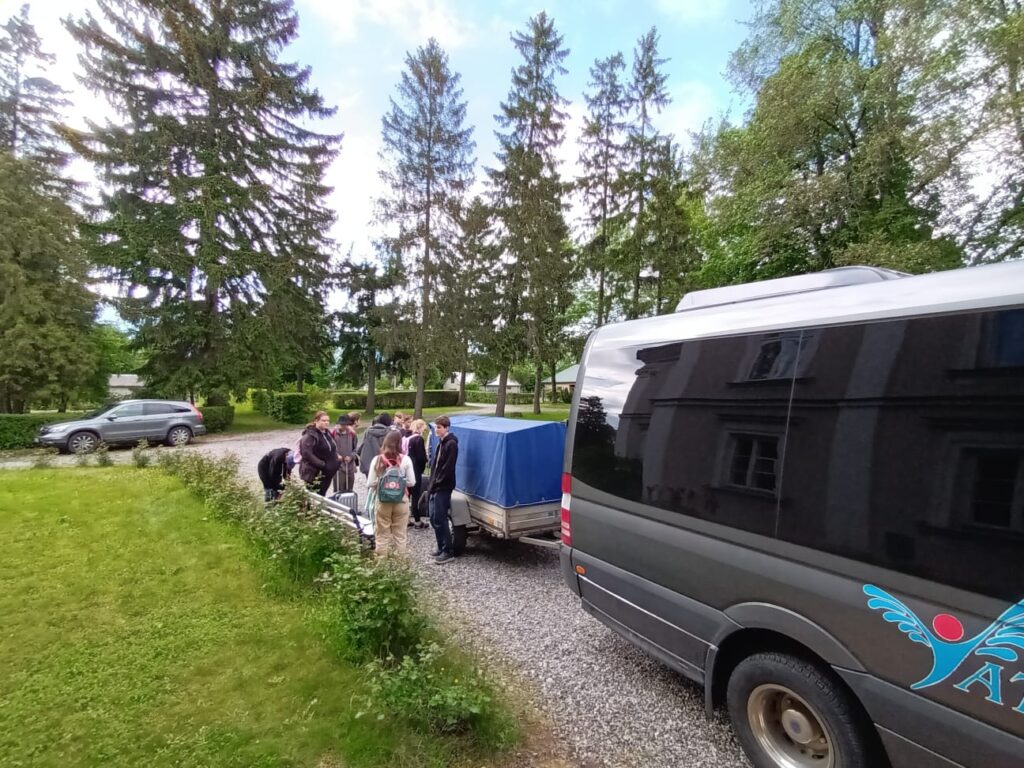 A second visit of our frieds from ØVERGÅRD MONTESSORISKOLE
In June 2023, our friends from Øvergård Montessoriskole visited us again. We recalled our previous visit and shared information about how the farm has changed since last year. Students from Øvergård Montessoriskole gave us valuable comments on growing plants and caring for animals. We spent time together preparing meals and working in the garden.